Celery: Good Food I Don't Like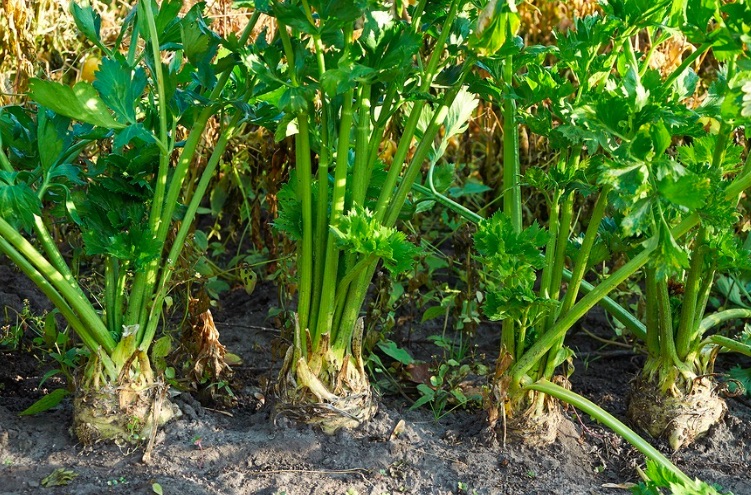 Ever bought a tunafish sandwich that tasted more like celery than fish? I used to cross off my list any diner that scrimped on my beloved tuna or tuna melt. This was before I learned of the mercury, heavy metals and other health-robbing issues surrounding the harvest of fresh fish (not to mention canned).
Somewhere along the way I noticed the great feeling I got from eating crunchy celery –that didn't taste metallic– after a heavy meal. One reason I hadn't eaten much celery was because of the metal-like taste.
Anyway, once I realized how it should taste, I included celery in my new habit of eating "unfamiliar" food said to be good.
You may think you have get organic. Sadly, more than once, I've purchased organic celery that tasted metallic. Perhaps this was due to intentional mislabeling.
The best time I've found to eat a stalk, in the spirit of "get it in," is before bedtime. (Another new habit is to eat something raw and green –not fruit– as the last item in my stomach.)
CELERY BENEFITS
Primary benefits include the following, and these are even more intense when you juice celery: 
High Vitamin C
Alkaline aid for digestion (Western diet is acidic)
Nerve tonic
Contains "eight families of anti-cancer compounds"
Inhibits kidney and gall bladder stones
Supports liver and urinary tract
This excellent article provides all the science you ever wanted to know about this vegetable.
The essential oil of celery seed has additional benefits due to its concentration of benefits and constituents such as limonene (60-75%). According to the Essential Oils Desk Reference, Apium graveolens helps to:
Increase flow of milk in nursing mothers
Increase the body's antioxidant activity
Increase the body's antibacterial activity
Support joints
Support weight goals
I have the oil as well as two blends containing it that are ideal for gall bladder and liver cleansing. If you are interested in knowing more just contact me.
–Rev. Niamo Nancy Muid
(201) 966-1170 (text or call)
---
DISCLOSURE
The HealMobile offers educational and inspirational services and information. Many statements and health claims on this site are still under Food and Drug Administration (or other agency) review, and awaiting approval. The HealMobile wants the best care for visitors, but cannot diagnose, cure or treat any disease, mental illness, or chronic medical condition.
-->