Testimonials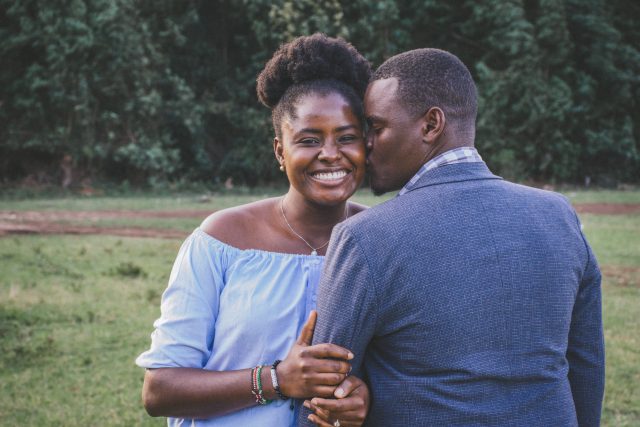 I'll add your experience of TheHealMobile's energy service. Contact me to make an online appointment.
---
ADVANCED ENERGY HEALING COURSE
I felt the course moving me from personal to PRESENCE.  –C.B.S., St. Petersburg, Fl.
REIKI – 15-MIN CLIPS @ WOMEN'S HEALTH FAIR, Newark, NJ
I am feeling revived and relieved! I felt tingling in my right knee – the one with fluid in it, and a pressure in my left should blade. My body also felt warm chills all over in a wave-like downward motion. — Y. DeLoatch
Great experience!  — J. Mitchell
I felt wonderful and very relaxed. –L.E. Harris
I feel stress-free. Closer to God. Spiritual. Renewed.   –L. Mitchell
I feel relaxed and like I was out of my own body. There was tingling in my arms and my fingers felt light, almost numb.   –G. Bynum
I feel good! –A. Terry
---
TAPPING
Niamo is the healer I call when I am having a blockage I can't put into words. My sessions with her always open me up and give me clarity. Thank you for all of your work!  –B. K. S., Cincinnati, Ohio
---
I didn't know what to expect but the time spent with Rev. Niamo was joy-filled! We used tapping to get at the heart of the matter which, provided me with an accessible tool to use anytime, anywhere. My journey of finding self has caused much anxiety and worry. However, Rev. Niamo assisted me in getting present to and honoring myself and the "just right" moment that I am in. The inquiry and exploration is perfect. And I too, am a perfect and whole Being. I left the session feeling energized, open and calm.  –T. P., Brooklyn, NY
---
At the time I came to work with Niamo I was in a physical spiritual and emotional breakdown looking for alternative medicine and guidance. What I like about the Healmobile is its a God-centered service and her ability to meet me where I am. What I also like is how supportive and nurturing the process is. I have been surprised by how healthy and calm I've been – ever!  –R.W., Bronx NY
---
Thank you so much for the rich and very powerful lessons learned this morning … I really Love, Appreciate, and Value you for who you are.  –M.R., Ottawa
I thank you for everything you have done and said. Even when you think you're not helping me, you are. I thank you for doing more than a year — it really means a lot and words cannot explain…I now get what you mean by "well taken care of and well loved." I get even if I don't feel, think or act like it at times, I get it, so thank you for caring about me even when I don't care about myself or can't even look at myself. Transformation is here.
—A.W., NYC
Excellent sessions! The training has allowed me to heal and become more open in sharing who I am and who I am becoming.
-R.S., Brooklyn, NY
REIKI, REIKI TRAINING, & RAINDROP (Chakra/Aura Cleansing)
REIKI Table Session
This was powerful and emotional for my confidence. I would even call it a healing process. Your energy was amazing. When I left, I knew you were the right person to help me with this process. Throughout the week I was feeling very positive and looking forward to our next session.  Thanks for your light. –Luis, NJ
REIKI After 15 Minutes at a Newark Health Fair:  
I feel whole. –Lisa W.
At peace.  (My daughter lost her mate and I was worried about her.) –Gwen   <>  Good and relaxed. –D.N.
Refreshed, focused and relieved. I felt so full and saw my mother. It felt like I was running to her and she was running to me. She was telling me everything is going to be all right. And take care of myself more. –M.H.
I saw flowers and my new friends (which I'm happy to have). –H.B.
Relaxed and peaceful. –L.V.
Relaxed and rejuvenated. Had a tingling sensation around my head. — Jane.
Click here for a consultation or appointment.
REIKI Training Testimony:  It's been six glorious days of daily Reiki practice (AND fasting from sugar)!  I do the entire body Reiki healing you showed us at the end of the training (on the video with William Lee Rand).
     What I find most amazing is how the absence of sugar automatically cuts down other cravings for junk food in general!  And when I do eat chips, for example, they are not very tasty or satisfying, and the desire for other stuff is simply not there!
     On Monday I began to do the whole body Reiki treatment on myself, daily, and included the application of
Dr. Shealy
's oils on the acupuncture points for weight loss.
     I immediately felt a physical shift in my body from the Reiki healing after the first two days.  Every body part felt stronger, including my knees (and a rotator cuff pain/discomfort I've been feeling the past month or so).
     By day six (today),  I am amazed at the physical paradigm shift (and strength) I feel physically, emotionally (probably due to the absence of sugar) and spiritually.  And my knees feel markedly stronger.
     I will continue the daily Reiki healing and application of the oils on myself for the remainder of the 21-days (and give you weekly updates).
---
Spot Reiki Treatment Testimony:(I couldn't bear seeing him in such pain … and put my hands on his neck and shoulder area. He later shared the following ….)
           I heard about Reiki before. I had never tried it. When you offered it to me it was something I had reservations about. But I was receptive and open to it…. towards the end (about 3 minutes) I felt the loosening of my muscle. I did feel a little warmth. When you stopped I was able to move my neck again. I hadn't been able to move it in days.
           I went home and did a little massage therapy on it. [and several days after] I was able to completely turn it.
Once you got it going… it definitely loosened it up a  lot
.  —Timothy Riley, Music Director, NYC    (Read
full testimonial here.)
---
Client testimony: Would like to thank Rev. Niamo for the recent Raindrop Treatment she provided. I had chronic back pain she provided measurable relief with her combination of essential oils and energy application techniques. I am definitely looking forward to another session.     –J.M. Davis, Environmental Consultant, Englewood, NJ
---
When I saw Niamo last , she informed me that I had too much in my head. She spent an hour clearing my head; she kept pulling the energy out of my head, and calming me. I left feeling light and happy. I was grateful and vowed to return. The feeling lasted a week. I'm sorry it took me so long [to come back]!   –M.P. Montclair, NJ.
---
ESSENTIAL OILS
I wanted to thank you. I did what you suggested and today I've cleared that mucus out of my head and I'm sounding much better. Thank you sis. —A.A., Harlem, NY
I've had the pleasure of meeting with Sister Niamo. She helped to get me on track. I feel stress-free and I'm learning that my Life is very important to me. With the essential oils I was exposed to proper breathing techniques that forces me to look at things differently. And breath easy. And really it could be a lot worse. Thank you so much for helping me. God bless.   —S. Williamson, Newark NJ
Thank you Sista Niamo, the few drops of oil you have shared with me have helped me tremendously. I feel healed. A lot has been lifted off of me; the cold and sniffles have subsided. Thank you again. I hope to keep in touch with you. May the heavens above continue to work through you; you are God sent.  —D. Simmons, Newark, NJ
---
Aroma Freedom Technique 
Client testimony: I had a lovely experience with you and I am excited to continue healing with your help. I am not available this week, but I will schedule another session at another time when I am ready. Thank you for the excellent service.   –B.N.Auset, Yonkers, NY
Client testimony:  My consultation with Niamo Nancy Muid was phenomenal! I felt her genuine interest in getting at the core of my concern regarding a relationship issue. Her commitment to having me reach my full potential, that it's my intention to live a life of unconditional love, was an incredible gift! The use of the oil in healing my blockage took me beyond my current relationship all the way back to the womb! As I look back on it now I realize that the process allowed me to feel the love that has been present from the beginning! Niamo sourced a miracle!!  Thank-you my sister! –The Rev. Dr. Darcel M. Holloway, Florida
Client testimony: This was new to me. I was nervous in the beginning and it was a guiding process so I was patient. Niamo is a powerful teacher. She gently pushed me and was persistent in challenging me in a positive way. She didn't let me get away with crap, and challenged me to do the work. From it all, I got a good sense of where I was. Niamo was able to bring me back whenever I diverted; she kept me on track. The technique itself? Awesome comes to mind! It was enjoyable and I loved it.  I loved feeling the movement and the shift, and will definitely follow through on my intention and affirmation.  –M. Rowe, MSW, Certified Life Coach and Anger Management Specialist, Ottawa, Canada
Client testimony: Niamo Muid has facilitated me through two AFT sessions, both with powerful results. In the first session, I met a strong, vibrant part of myself that offered a lighthearted way to dispel the limitations of an old childhood story. In the second session, I unearthed a belief about myself that I picked up at least as early as birth. This belief has undermined my success throughout my life.
      The new powerful Self I met in our first session began helping me move past this early pervasive belief. In both sessions, Niamo skillfully encouraged and accompanied me.
     Smelling different oils proved to be a powerful catalyst, but the significant unfolding would not have happened without Niamo's kind and skillful company. I am very grateful for the opportunity of discovery and growth with Niamo's integrity and clarity.  –M. Clay, Certified Life Coach, Savannah, GA
Client testimony: Niamo expertly guided  me through the process and identified the exact emotions that blocked me. Through her support I designed the perfect affirmation to help me manifest my goals. –C. McFarlane, R.N., Massage Therapist and Reiki Master, Queens, NY
Client testimony: [Using] essential oils, a deeper cognition has been ignited. AFT is a very useful tool in regard to the healing of oneself. I recommend it absolutely!  –K.K. Eatman, Healing Hostess, Jacksonville, NC
Personal testimony: I can personally attest to AFT helping me to embrace ALL aspects of myself, including anger and fear. People comment that I seem to be glowing, and this is brand new for me–they used to comment that I walked with my head down! I have reconciled my relationship to my mother and family members, and I know the healing possibilities of AFT are available to everyone.  –N. N. Muid, HealMobile Driver, Union, NJ
---
EFT — Emotional Freedom Technique (Tapping)
Client testimony; As one who began her spiritual journey in February 2010, I have intellectualized/actualized various subjects centered around spirituality, metaphysics and quantum physics as well as experienced my own power of manifesting.
      The 1st half of 2016, I experienced a challenging [army] deployment and returned to a new shift in [my] location and family dynamics. I began to slip into my dark inner cave. Late Oct 2016, I began to have visions pop up on me and then I began to feel a shift in my energy. A fire was reignited.
      I received an email from Niamo (perfect timing) regarding an EFT Tapping session. I must say, after the second round, I began to feel more and more of a release of heaviness. The messages that Niamo shared were such confirmation of the state I was in. There was so much alignment, even down to the exact words that was present in my conversation with my spouse.
     This EFT tapping experience was right on time, perfect alignment and just what I needed. I intend to continue utilizing tapping in my life and even shared this with my spouse. –C. Reid, U.S. Army Reservist, MBA, Baltimore, MD
Client testimony:      My experience with EFT or "Tapping" with and without essential oil — emotional comprehension was given.  The redressing of old wounds, without reinstalling the emotional scar, was my initial, accomplished revelation of aligning my wavelength using Tapping.      –K. K. Eatman, Healing Hostess, Jacksonville, NC
Click here for a consultation or appointment. Or text (201) 966-1170
---
SPIRITUAL COUNSELING
Niamo is our Guardian Angel sent from the Most High to inspire. Motivate and encourage us to Live Our Best Life Now. She counseled us before, during and after our wedding to engage in Agape love for one another. Niamo is a gift from God sent to assist African people, people of African descent and all of humanity as a collective whole to intentionally live on purpose and in alignment with your life mission. The HealMobile Videos are life transformative for all whom are interested in freedom of their Soul.
Me and my wife love these videos and will continue to watch them as healing vehicles for our individual and collective journey. We love Sis Star Niamo. —Dr. J. and M. Shakur, Newark, NJ
---