Reiki Healing
Our introductory Reiki healing video, "REIKI with Niamo"
Click here to learn about and buy my new book, Light on Reiki and Neo-African Mysticism.
Rei, which means universal and healing and ki, which means energy and life force, is the largest generic movement of energy healing in the U.S. This movement is discussed in greater length in my new book. Here is a link to a research video I made to introduce you to some of the early studies done on energy modalities including Reiki.
Reiki healing is really the generic, Japanese name for a pre-historic method the human being has always used to heal him or herself ~ laying on of hands. It could be said that the technique is among the first ways people had of demonstrating their humanity or love and care for one another.
Reiki as we know it today was revitalized and named by a Japanese Zen Buddhist, Mikao Usui. Ever seeking enlightenment and especially interested in healing mind-body-spirit, he fasted for 21 days on a mountain and on his return realized he had healing powers. He taught people what he knew and word spread from there. Visit reiki.org for more about Sensei Usui.
Read a hospital's description of Reiki here.
MY STORY OF REIKI
When I became attuned to Reiki, I immediately had access to emotions I didn't know I had. My 21-day fast was not a fast to prevent eating certain food, it was a fast to forego attending meetings. This was very hard to do because I was active in several organizations. I had to be alone with myself and take time to truly examine my life.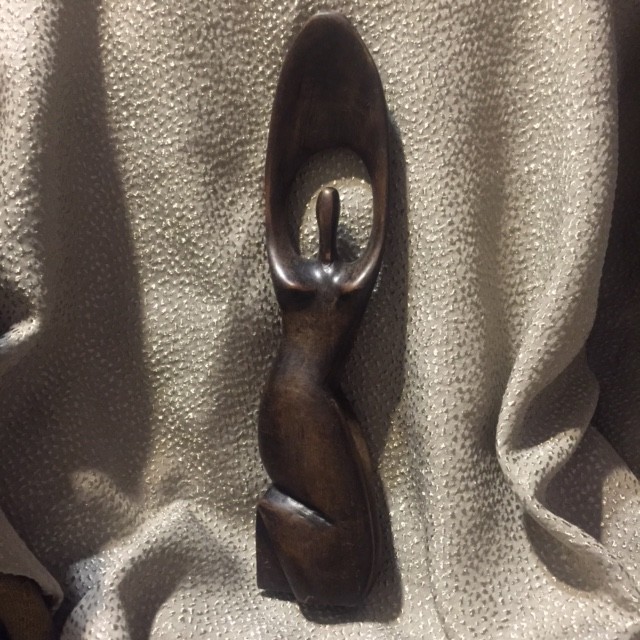 The emotions that poured out of me were unhappiness, anger, dissatisfaction, and astonishment that I could feel in such vivid color. I performed what I had learned on myself every single day for the first year. I kept hearing some voice saying, "Liar, Liar, LIAR," which had me walking around thinking, Who is lying? Was I lying? Where's the lie? Why is that a lie?
My mind and heart opened up as a result of my being present to this new spiritual healing energy. What had intellectually served me before in my interactions with friends, family, co-workers and groups no longer served me. I was forced to feel everything that was going on, rather than sit back, analyze and be reactive.
Click here for prices and details.
My heightened senses made me more proactive about choices I needed to make. One was to tell my mate I was not happy. The courage required to do this was unimaginable before, and now I saw a falsehood in who I was being that did not please me. I became able to summon the voice to say what I felt. Having access to my true voice helped me access, over time, the higher potential and realms of myself.
The gentleness of Reiki allowed my life to evolve in ways I never could have foreseen.
REIKI METHODS TODAY
There are uncountable forms of spiritual healing energy methods. They all come from the revitalization of the hand-healing practices less than 100 years ago. During the 1950s-70s, Americans started creating their own forms because of what the self-healing work did for them. My first Reiki teacher, Nurah Brenda Johnson, created what she called African Hand Healing during the 1990s.
From her, I have been blessed to be attuned to one of the most popular Usui Reiki Ryoho forms, Seichem, also known as SKHM. It deals with the chakras and has an ancient Egyptian slant. Its founder Patrick Zeigler, is now doing All Love, which focuses on healing the heart center. I experienced an All-Love workshop in Puerto Rico in 2007, and the effects are still reverberating.
Most recently, I have received training in Healing Touch, a form popular among nurses and often associated with the revival of "laying on of hands" in the Christian church. I use essential oils as part of my sessions because, like Reiki itself, they boost my energetic frequency and support the body-mind-spirit healing process.
REIKI HEALING SESSIONS with The HealMobile
Text (201) 966-1170 to arrange a Reiki session. It is also my pleasure to offer Reiki and Healing Touch techniques for the ultimate purpose of raising your energetic frequency and enhancing your well-being.


"Anointments" are special sessions incorporating assessments, counseling, and essential oils. Reiki and anointments are taught in Reiki I and Reiki II attunement classes.
Do read up on Reiki and energy healing. Use your hands and your focused mindfulness to increase peace, decrease pain, and accelerate healing for you and your family.
Sessions take place at The Sanctuary in Union, NJ,
Flowers Healing Center in Montclair, NJ,
AND, The HealMobile can travel to you. Book your appointment and get details by texting (201) 966-1170 or on Facebook.com/healmobile.