Cruise In Your HealMobile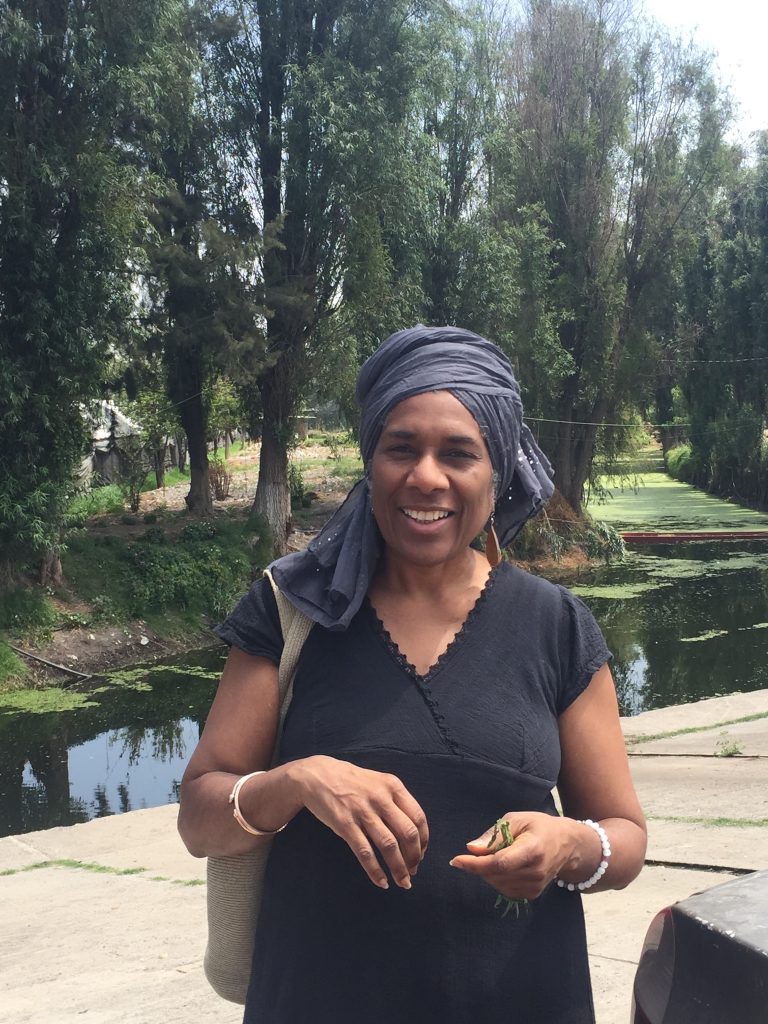 Pictured: Spiritual Cruise of Mexico City, 2017.
I am often asked, What do you mean by HealMobile? Do you have one? I always respond, "One day I will have a physical RV-type HealMobile and for now, I AM HER." ;-D.
But yes — there can be a vehicle involved (see below). First, The HealMobile of my vision is a salute to and recognition of the constant state of healing and movement that each human being possesses. The question is, Where are you going in your healing movement? Are you prepared to go there?
To answer this question, the following article gives a peak at driving one's life and what it can mean for where you are headed. This wellness practitioner says she got her license at 16:
I had already been driving everything anyone would let me get behind the wheel of … It represents a powerful freedom for me and one I protect. To be able to drive means I have the power to choose where and go when the spirit moves me. As I've watched each of my kids get their drivers licenses I saw the same independence and autonomy instantly begin to flourish in them….

From over 30 years of having them, repairing them, and driving them, I have come to regard cars and all that they entail as very effective workable metaphors for our lives. Consider your car to be the vehicle of your expression and the way you operate your car to be the way you navigate through and manage your life.
The HealMobile Cruise for Loving Living
I too have had decades of intimate association with cars. My HealMobile vehicle assists you to express, navigate through, and manage your wellness and your life. It also addresses how you dispel the energies that oppose you, by working on you alone.
Many spiritual counselors who do energy medicine miss or ignore this part. This is why TheHealMobile energy services stand out. You do not change/improve/grow/self-heal alone or in a vacuum. You drive on roads occupied by many fellow travelers. All are self-healing, even if they don't know it. Few have an author, grandma and healer blessed by God as their guide.
Your personal journey is not only for you. There is also the parallel drive-through (transformation of) the terrain, be it socio-political, environmental or technological. You pick up so much along the way….
In this light, my work as the HealMobile, and as a HealMobile mentor so to speak, is to encourage cruising and prevent crashing. I can act as:
a getaway car — one that takes you away from madness in the nick of time
a refueling or charging station — a place to stop, get filled up with oil and petrol (gas is a form of oil!) OR stop and get the boost of electrical energy needed to stimulate and revive
GETAWAY VEHICLE
When an emergency has come up and calm is needed, call on the HealMobile. I loved driving Uber and Lyft, and can often use my personal transportation, pure oils and pure love energy to take you to a new place of balance and resolve.
The HealMobile is not a taxi service. Yet I may be able to help if a new environment or location is needed to respond to abrupt change (blogpost link).
My colleague Lucy Coppes puts it this way: "I help people escape their worst nightmare." This aspect of the HealMobile is for when a change of place and calming of upset is needed at the same time (disagreements, relationships, social events).
IF YOU FEEL SOMETHING URGENT IS ABOUT TO HAPPEN, CALL YOUR HOTLINE and then call or text me (201) 966-1170. I'm in Northern New Jersey, USA. We are aligning people to help in this wellness initiative, so reach out.
FILL 'ER UP,  PLUG IN & RECHARGE
Sometimes you get so depleted that a good rest is all that's needed. THEN you get cues something else is demanding attention. Beneath the surface of your habits and preferences, what is asking for attention? Who are you really? The HealMobile has three responses:
1.) When there's a lack of energy, harmony, and focus, Reiki (universal energy) can gently bring the real you forward and upward.
Energy hand-healing is a tradition found in every religious and spiritual path. Touch/near-touch is the primary self- and group-healing method used by all human beings.
2) If you are struggling with communicating your needs and vision, you may feel off-track or off kilter. Your sense of smell — "aroma-therapy" —  can help you identify and remove those blocks that have persisted over time.
The Aroma Freedom Technique (AFT) can be used as "smelling salts" to remove long-standing blocks. This technique puts the foot on the gas!
3) Similarly,  as a student of the the gold standard method of Emotional Freedom Technique (EFT), as taught by EFT founder Gary Craig, I can help you to access and explore your disconnects and roadblocks. EFT is used successfully for veterans, victims of trauma, and children in a variety of settings around the world.
FREE TOUR FEELINGS™ on The HM Cruise
My Free Your Feelings™ approach incorporates EFT's grounding in acupressure and psychology with my spiritual counselor point of view. I then combine EFT with AFT, to arrive at improved outcomes (ma'at*) for you and your family.
I want you to cruise in your HealMobile, not crash because life has become too much for you. We can Free Your Feelings™  online, in my office or yours, even outdoors or at a restaurant. That's how astonishingly accessible and viable your cruise on my HealMobile can be.
Make an appointment for a consultation or a session.
Learn more about HealMobile services, including Reiki, AFT and EFT (Tapping)
There is a great deal of information about these modalities and many forms of energy and oils-based techniques on my blog.
Read the full article referred to above here.
---
* Ma'at is the Kemetic guiding principle of character and society, combining the meanings of truth, order, righteousness and justice, reciprocity, harmony or love, and law.
---
Claim Note:
The HealMobile offers educational and inspirational services and information. We want the best care for you, but cannot diagnose, cure or treat any disease, mental illness, or chronic medical condition.
So, for long-standing physical or emotional problems, see your medical doctor or licensed health professional. Share your interest in the holistic approach with him or her. Ask for help in creating a plan for the complete healing of the symptoms and causes that concern you.