You Need Seeds To Grow Anything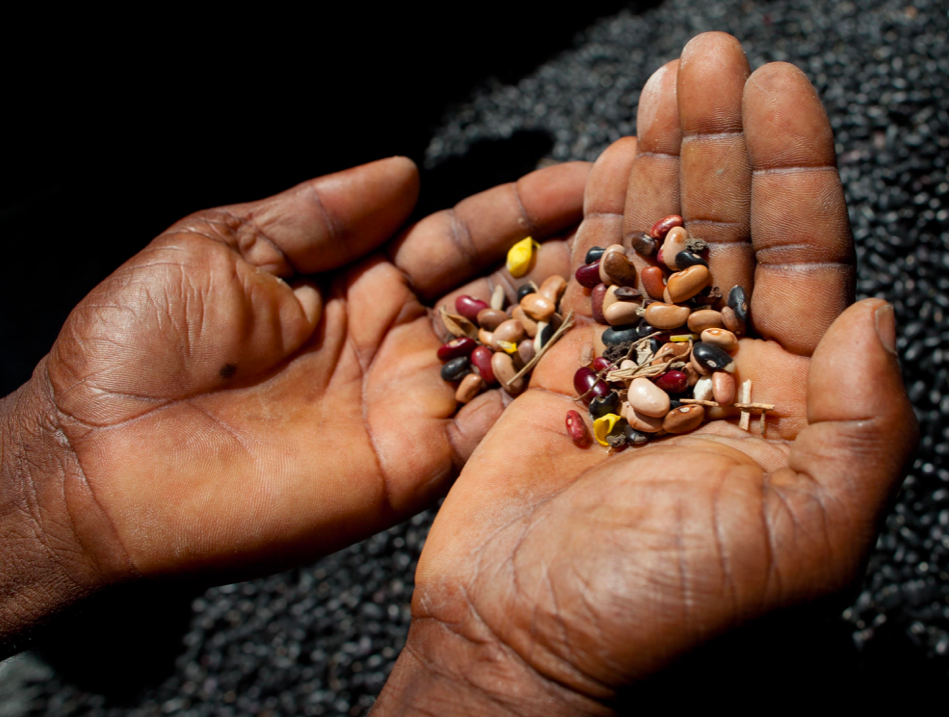 Summer on the U.S. East Coast means watermelons with seeds to me, but I'm hard pressed to find them. I feel bewildered that the supermarkets boast "seedless watermelons" as if someone begged them to. I'd like to know who that is, so I can give them a piece of my mind!
The peace of mind I want to maintain is miffed by seedless products (including grapes). I feel as if someone doesn't want me to save a handful of seeds and maybe plant them in my yard next year, to see if they'll grow.
I wonder who would think that way: Avoid fruits and vegetables the way God made them, lest people think about growing food on their own!
The point is you need a seed in order to grow anything. It could be an idea, notion, design, plan or any germ of a thing that contains the whole potential within it.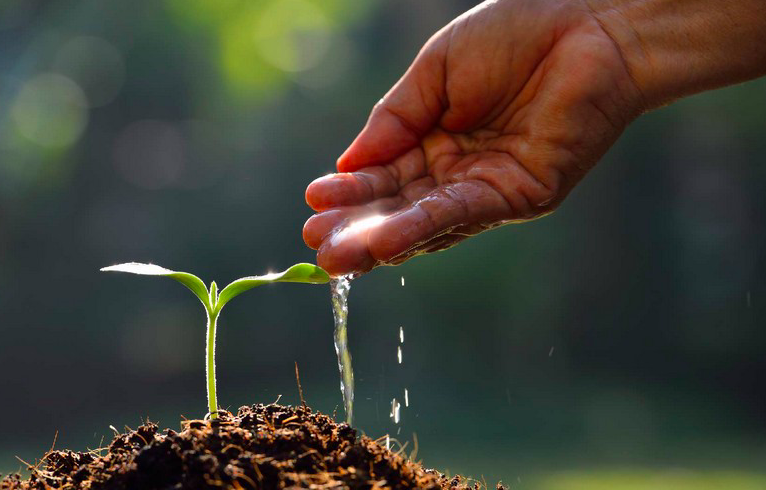 The Seeds of Your Soul
I have a book called The Seat of The Soul by Gary Zukav. It could've been called The Seed of The Soul. I'm a stand that each of us, each soul, contains the genesis of an idea or is an acorn that will turn into a tree. Put another way, our destiny is to turn some small thing like a seed into something else much bigger like an oak tree.
Most people I work with survive but don't thrive — they're under the concrete or the heavy-packed soil of their lives. They cannot break or push through to become the oak tree or to manifest the good-life vision they have for themselves.
For myself, when I allow a flareup or breakdown to interfere with who I really am, I am as far away from my vision as I can get. In that moment I am indeed seedless.
But the mind is for guiding and supporting us. I have taken countless self-growth courses and read many books with good-life formulas, and I am still cultivating my mental acorns. I believe it keeps the mind sharp.
You may or may not identify with this seeds analogy. Here's what others have to say:
Inspirational Quotes
You have to get up and plant the seed and see if it grows, but you can't just wait around, you have to water it and take care of it. –Bootsy Collins
Planting people is an organic process, which yields a great harvest over time. It starts from the ground up as a seed is planted until it takes root. This seed represents resistance against marginalization and oppression in order to further the cause of social justice. The seed also signifies a partnership built with key stakeholders. –Dr. Artika Tyner, civil rights attorney.
To see things in the seed, that is genius. –Lao Tzu
"O my son, know that even something as tiny as a mustard seed, deep inside a rock, be it in the heavens or the earth, GOD will bring it. GOD is Sublime, Cognizant." –HQ Luqman 31:16
Destroy the seed of evil, or it will grow up to your ruin. –Aesop
And so our mothers and grandmothers have, more often than not anonymously, handed on the creative spark,

the seed of the flower they themselves never hoped to see

…. –Alice Walker
If you have a seed within you but feel thwarted when you attempt to nourish, have it grow, and/or harvest it, reach out to me. I'd be happy to take a look at your garden or life terrain with you.
–Rev. Niamo Nancy

---
P.S.
This article talks about how Reiki (universal life force/energy) encourages growth and why I recommend it for your next "growth spurt."
My oils website (scroll down & click "no thanks" to search) describes those essential oils that are excellent for personal growth. Look up Magnify Your Purpose, Highest Potential and Grow blended oil products.
-->