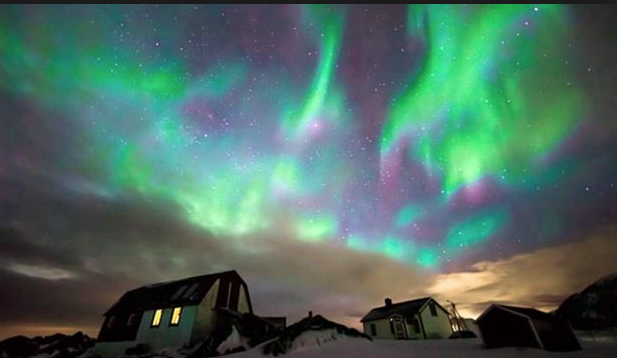 There are ways to connect and there are ways to REconnect! Sometimes you need to chill or relax and just cannot do it. It seems as if the energy around and within you is moving in ever faster spirals. You may feel the need to collapse and you're not alone.
To chill out and relax helps you to connect all of your parts. The thoughts, limbs, digits and body systems have a chance to settle. The heart rate can slow down and you can finally digest what you ate last night. And appreciate the night sky if you can see it!
In fact, you are always connected and composed (if not calm), even when you don't feel as if you are. Feeling no connection or a misconnection happens when challenges seem overwhelming. Stresses can wear you down, immunity plummets, and you can feel sick.
As life becomes stranger, more curious and difficult to navigate, force yourself to reconnect to get your sense of self back into calm and simplicity. It is a must to consciously reconnect if you are to maintain above-the-line health.
Connection Story
This morning I used a blend of pure and uncut essential oils that had me do something unusual–only because I've never done it before. I took just two drops in my hand, rubbed them together, cupped them over my nose and inhaled the aroma deeply.
Next thing I knew I had my hands behind my neck, right hand on my brain stem, left hand face down on my upper spine. I've given myself energy before but this was different. I noticed I was able to slowly relax my arms to accommodate this odd position.
Then I felt a super-strong pulsation on the back of my head and neck, which lasted for 15 minutes, maybe longer.
I felt as if I was healing my LIFE! Solutions kept popping into my head; tasks I had completely forgotten.  Then I found myself writing 10 pages in my journal, taking care of personal tasks in a loving, thoughtful manner (instead of rushed), noticing that callers with "negative" news could not upset me… All day I felt elated and calm. Everything I sought seemed to come to me effortlessly: Cover for a new phone — $1.00.
So, I suggest you run, don't walk, to get at least one-third of the following pure oils. Experiment with them as you prepare a blend to your liking. If you want a pre-made blend, I can help and you have to contact me directly.
There is no need to wait though — just keep researching pure, uncut, well-produced oils of therapeutic value and begin amassing your collection so you can make your personal Reconnection essential oil blend.
Reconnect With Your Self
Boswellia sacra (Sacred frankincense) oil
Lavandula angustifolia (Lavender) oil
Callitris intratropica (Blue cypress) wood oil
Cedrus atlantica (Cedarwood) bark oil
Melissa officinalis (Melissa) leaf oil
Picea pungens (Idaho Blue spruce) branch/leaf/wood oil
Bursera graveolens (Palo santo) wood oil
Picea mariana (Black spruce) leaf oil
Prunus amygdalus dulcis (Sweet almond) oil
Citrus aurantium bergamia (Bergamot) peel oil
Commiphora myrrha (Myrrh) oil
Vetiveria zizanoides (Vetiver) root oil
Pelargonium graveolens (Geranium) flower oil
Santalum paniculatum (Hawaiian Sandalwood) wood oil
Cananga odorata (Ylang ylang) flower oil
Hyssopus officinalis (Hyssop) leaf oil
Coriandrum sativum (Coriander) seed oil
Rosa damascena (Rose) flower oil
Don't forget to let me know how your research goes. Book a time when it's convenient to chat.
–Rev. Niamo Nancy Muid
-->