Muslim Oils vs. Essential Oils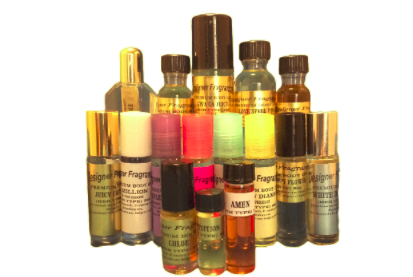 I gave a presentation to young women about the difference between "Muslim" oils and essential oils. This came up because the director of the program mentioned offering an oils workshop and the youth commented, "You mean, Muslim oils?" She did not, but she knew immediately what they were referring to. Once she told me of this interaction, I knew I had to do a session on the two kinds of oils (or oil groups actually).
Muslim Oils' Energy
First, however, I want to speak to the ENERGY of these two kinds of oils. For one, perfume oils have practically no energetic benefit. They cannot fight chaotic electromagnetic frequencies (EMFs) and do not increase the strength of the body to withstand the onslaught of EMFs.
When I did muscle testing with the participants, we found that Sacred Frankincense and Magnify Your Purpose™ from Young Living Essential Oils really helped people stay strong and revert from the depleted results we got when they held their cell phones.
Muslim oils are so called because of how the community knows of them. They include black seed oil, aka Nigella sativa. This cumin seed oil is a powerhouse and RAISES ENERGETIC FREQUENCY. In another demonstration I gave in Philadelphia, black seed oil was as strong as pure, undiluted essential oils in helping participants maintain body strength.
In addition, the energy of the effort of bringing these perfume and medicinal oils into the community must be noted.
Muslims of the U.S. and immigrant status have a certain energy that is very different from Christian energy. For blacks, Muslims represent a culture their ancestors may have been associated with.
Seeing them in local communities and doing business with them reflects a broadening of experience. It is always good to keep looking at what kinds of influences are penetrating into the communities to assess whether they are helpful or a detriment.
To read the full article about this comparison and what I found in my research, click here.
–Rev. Niamo Nancy Muid
-->