"Genius" alumna Lisa Cooper discusses the importance of tackling health inequalities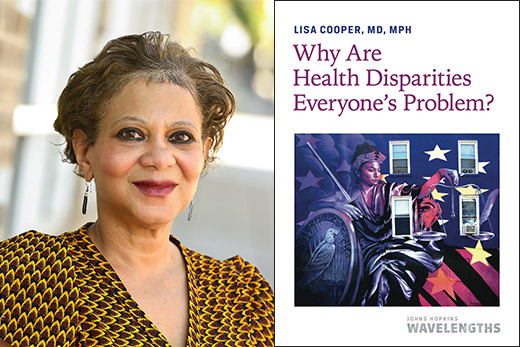 Photo: Johns Hopkins University
Lisa Cooper, an alumna of Emory College, has become a global expert in understanding health inequalities. She will review her latest book during a virtual Emory Alumni event on July 22nd at 7pm. 
Cooper, a 2007 MacArthur Foundation Genius, will discuss her new book on healthcare disparities in a virtual event hosted by the Emory Alumni Association on Thursday, July 22nd at 7:00 pm
As one of the first scientists to document differences in the quality of relationships between doctors and patients from underrepresented groups, Cooper is now an internationally recognized researcher and Bloomberg Distinguished Professor at the Johns Hopkins University School of Medicine.
Her just released book, "Why are health inequalities everyone's problem?,"  explores the importance of protecting the health of all in order to strengthen the health system and health care in general.
Cooper, a Liberian general practitioner and social epidemiologist, will also discuss the impact of the current epidemic on marginalized communities around the world and how the systems for their care can be improved.
Adaobi Okocha, 2015C and 2017PH, who is starting her final year of medical school at Meharry Medical College, will moderate the event on Thursday, July 22nd at 7 p.m.
Those interested in buying Cooper's book have until July 31st to receive a 35% discount on a visit to https://bit.ly/2RRoTCS and must use the discount code HEAB.
The virtual event is free, but registration is required. Register or get more information here.
-->